A Costly Diagnosis: Subsidizing coal power with Albertans' health.
Groups release groundbreaking report on the health and climate costs of coal power in Alberta.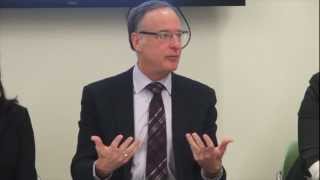 Alberta burns more coal for electricity than the rest of Canada combined. In 2012, it generated 64 per cent of its electricity by burning coal. Unfortunately, coal produces more pollution than any other source of electricity, including air contaminants such as sulphur dioxide and mercury that pose serious health risks to Albertans, as well as greenhouse gasses that have major implications for climate change and the health of future generations.
This ground-breaking study found that more than 107 premature deaths and 700 emergency hospital visits per year are attributable to the health effects of pollution from coal-fired generating stations in Alberta.The report also estimates the pollution from coal plants causes 4,862 asthma symptom days (cases) per year.
See the report here: http://www.pembina.org/pub/2424